Watch your mailbox for Canopy newsletter
Watch your mailbox for the spring edition of The Canopy newsletter from Verdant. Twice each year, we mail a newsletter to residents of our service area with information about the programs, grants, and work we are doing to support health and well-being in South Snohomish County.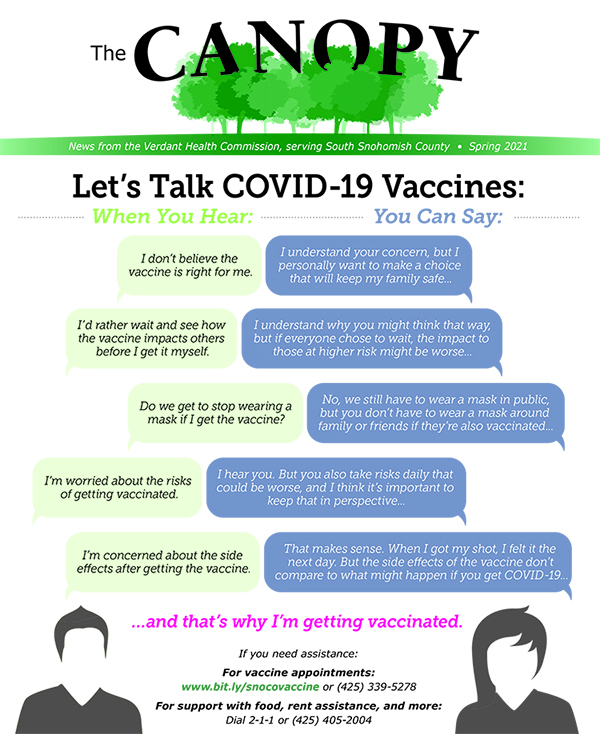 This latest edition also provides ideas on how to talk about the COVID-19 vaccine with people you know who may be uncertain about getting vaccinated. We encourage you to join us in having these important dialogues with others to protect our community! Please know that as with all COVID-related information, the details and messages change quickly, and we recognize that the CDC's newest guidance about masking for fully vaccinated people has changed since this edition went to press. Thank you for your understanding!