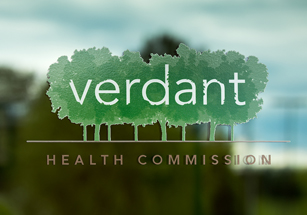 Verdant hosting Q&A session about grant application process June 27
The Verdant Health Commission welcomes community groups and organizations interested in applying for grant funding to participate in a Question & Answer session on Monday, June 27 from 12-1 p.m. on Zoom. Verdant will accept applications for funding from July 11 through July 22, 2022, at 5 p.m. The optional Q&A session on June 27 is open to the public to learn more about Verdant's priority areas for funding, gain insights into Verdant's geographical service area, understand the application process, and ask questions.
To join the session, visit  https://us02web.zoom.us/j/87901371056 . The meeting  passcode is: 574750.
For more information about Verdant's grant application process, please visit Grants Application web page. At any time, Verdant's Director of Community Impact & Grantmaking Zoe Reese can answer questions or discuss ideas for grants. To reach Zoe, email zoe.reese@verdanthealth.org or call (425) 582-8572.
About the Verdant Health Commission:
The Verdant Health Commission funds a wide range of programs that empower people in South Snohomish County to make healthy decisions and get the care they need to stay well. For nearly half a century, we served the health needs of our community by managing the local community hospital. We are now focused on investing in innovative programs that will make a lasting impact on the health and well-being of South Snohomish County residents, with $8.2 million in grants issued in 2020. Verdant also offers free or low-cost education and prevention classes virtually and in person the Verdant Community Wellness Center in Lynnwood.