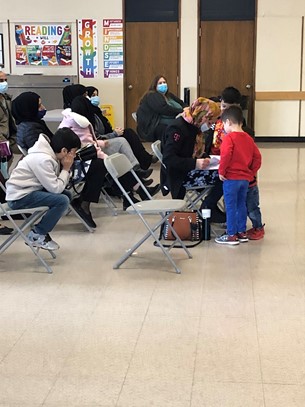 Refugee and Immigrant Navigators provide vital connections for new residents
Working with Verdant, Refugee and Immigrant Services Northwest (RISNW) received funding to hire a part-time female Afghan navigator to support newly arrived immigrant Afghan women and children, of whom less than 10% speak English, to adapt to living in a new community and culture. The Navigator helps to enroll participants in English classes, teaches them how to use technology, provides basic nutrition and how to plan healthy meals, and enrolls children in school.
The program has already had some initial success. Working with the Navigator, more than 90% of the Afghan women have enrolled in classes at Edmonds Community College. Over 20 children have enrolled in Edmonds School District, and the Navigator is helping the children to learn how to ride the bus to school and where to access healthy foods. Verdant is proud to partner with RISNW to welcome our new neighbors into South Snohomish County. To learn more about RISNW, visit https://risnw.org.