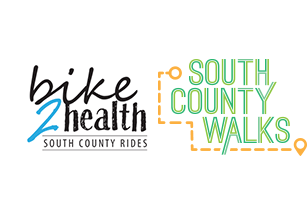 Recruiting walk and ride leaders this summer
Are you looking for an opportunity to be active this summer and would benefit from some accountability? Both summer walking and bike riding programs in South Snohomish County are looking for leaders.
South County Walks:
Verdant is offering an info session where you can learn more about being a volunteer walk leader, and if interested, sign up for dates you're available to help. The South County Walks program includes free, regular walks in Edmonds, Lynnwood, and Mountlake Terrace that are 2-3 miles long. The Walk Leader Info Session is Thursday, June 13, 5:30-6:30 p.m. at the Verdant Community Wellness Center, 4710 196th St. SW in Lynnwood. Please RSVP by contacting Sue Waldin at sue.waldin@verdanthealth.org or (425) 582-9412.
Bike2Health — South County Rides:
Our partner Cascade Bicycle Club is hiring and training part-time ride leaders for this summer's South County Rides, which are free, family-friend bikes rides taking place in Edmonds, Lynnwood, and Mountlake Terrace. To learn more or apply, visit Cascade's website.