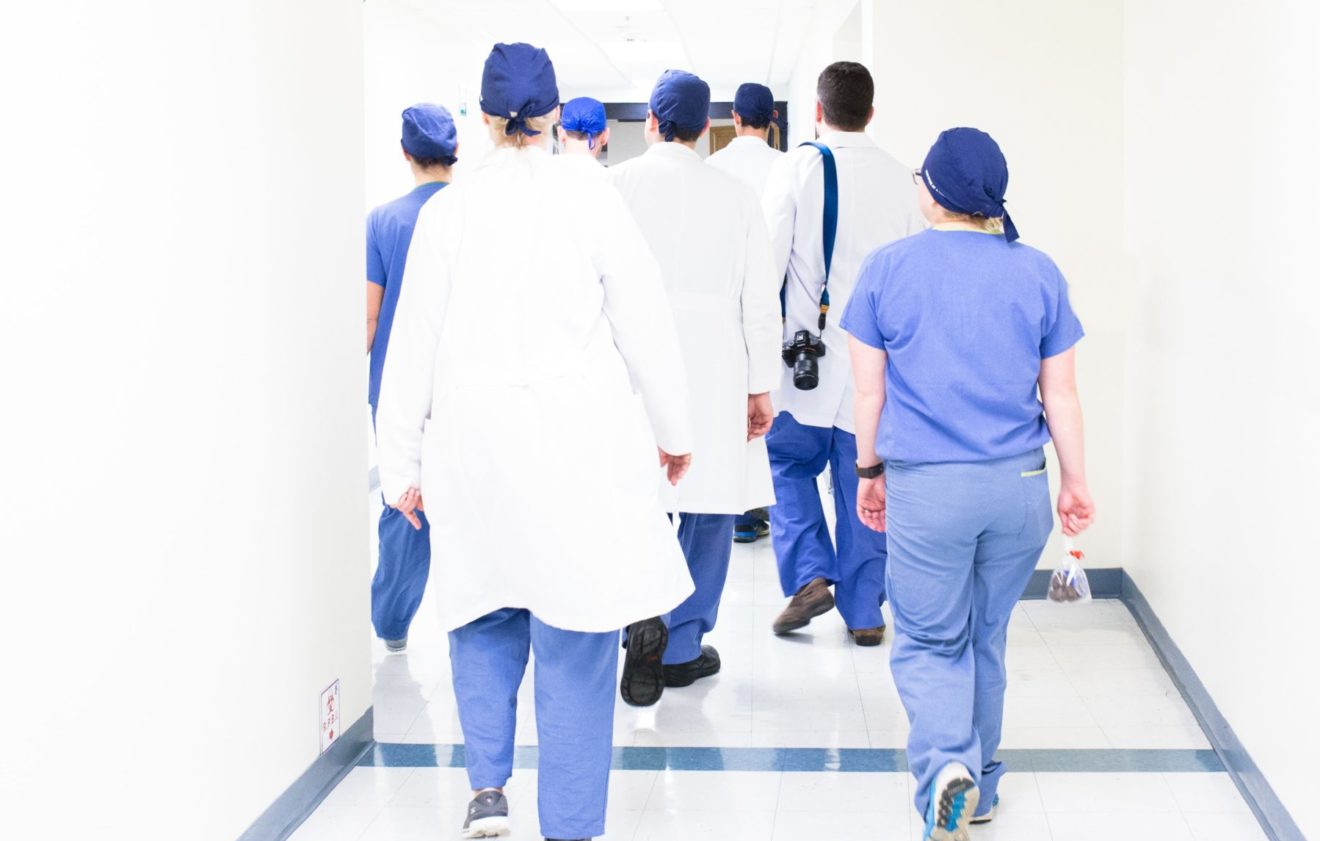 Compass Health Community Transitions Program
To address many of the core issues driving individuals to utilize emergency services when they would be better served by alternative interventions, the Compass Health Community Transitions program embeds mental health professionals within emergency service locations and response teams to connect people with the services they need to improve their health and wellbeing.
When in crisis, many people call 911 because they don't know who else to call. High utilizers of crisis services and first response often have co-occurrent physical, mental, and social support needs that drive them to utilize crisis services. These individuals often get caught in a cycle of frequent encounters with first responders, including law enforcement. They call 911, are transferred to the Emergency Department, have extended in-patient visits, and then are typically discharged back into the same environment that compelled them to call 911 in the first place. This cycle continues to repeat because many of their needs remain unmet, as they fall outside the scope of crisis response.
This is where Compass Health's Community Transitions program fills a gap. Through the program, Compass Health mental health professionals are embedded with law enforcement officers and first responders to engage at-risk individuals in the community.
With key funding and support from Verdant Health Commission and other sources, Community Transitions partnerships are in place with South County Fire Community Resource Paramedics, Lynnwood and Mountlake Terrace police departments.
After making initial contact with community members, Community Transitions teams follow up to identify core needs driving utilization of crisis services, providing care coordination and working to create pathways to flexible and holistic solutions, utilizing a full continuum of services available. They connect individuals to a variety of services including physical health treatment, behavioral health support, and social services such as housing, transportation, and food.
Individuals participating in this program often have multiple needs, across multiple systems. It is very difficult to navigate those systems and get your needs met, even when you understand all of those systems. The difficulty of navigating complex systems is magnified by unmet physical and mental health needs, and unmet basic needs such as housing, food, and transportation. For others, the difficulty is due to previous negative experiences in these systems. The supportive care and advocacy of the Compass Health team in navigating these systems with people is transformative.  Not only does the program show an overall reduction in individuals' encounters with law enforcement and 911/Emergency Department usage, but it also shows increases in people's ability to access longer-term support to ensure the full spectrum of their needs is met.
The importance of this program is reflected in the story of a client who was stuck in this cycle. They were repeatedly being discharged from the ED or in-patient services, back into a home situation that was unable to provide the medical care needed. With assistance from the Community Transition team, this individual was connected to a safer home placement with the appropriate support services that could care for this individuals' medical needs. As a result, this individual is able to receive consistent care and no longer relies on emergency services to meet their daily needs.
The results of this program have led to other communities seeking out this same model. In 2022, Compass Health is launching partnerships with the Edmonds Parks, Recreation, Cultural & Human Services Department, and the Mukilteo Police Department. Verdant Health Commissions' initial funding of this program has demonstrated its success and is now being replicated and invested in by others. Compass Health hopes to expand this program to be a regional response for all of South County. The key to the success of this program is partnership – partnership with first responders, healthcare providers, social service providers, and the individuals utilizing these services. Everyone is committed to seeing the best possible outcome for each individual as they receive the support they need to thrive.
Interested in learning more about the Compass Community Connections Program?www.compasshealth.org