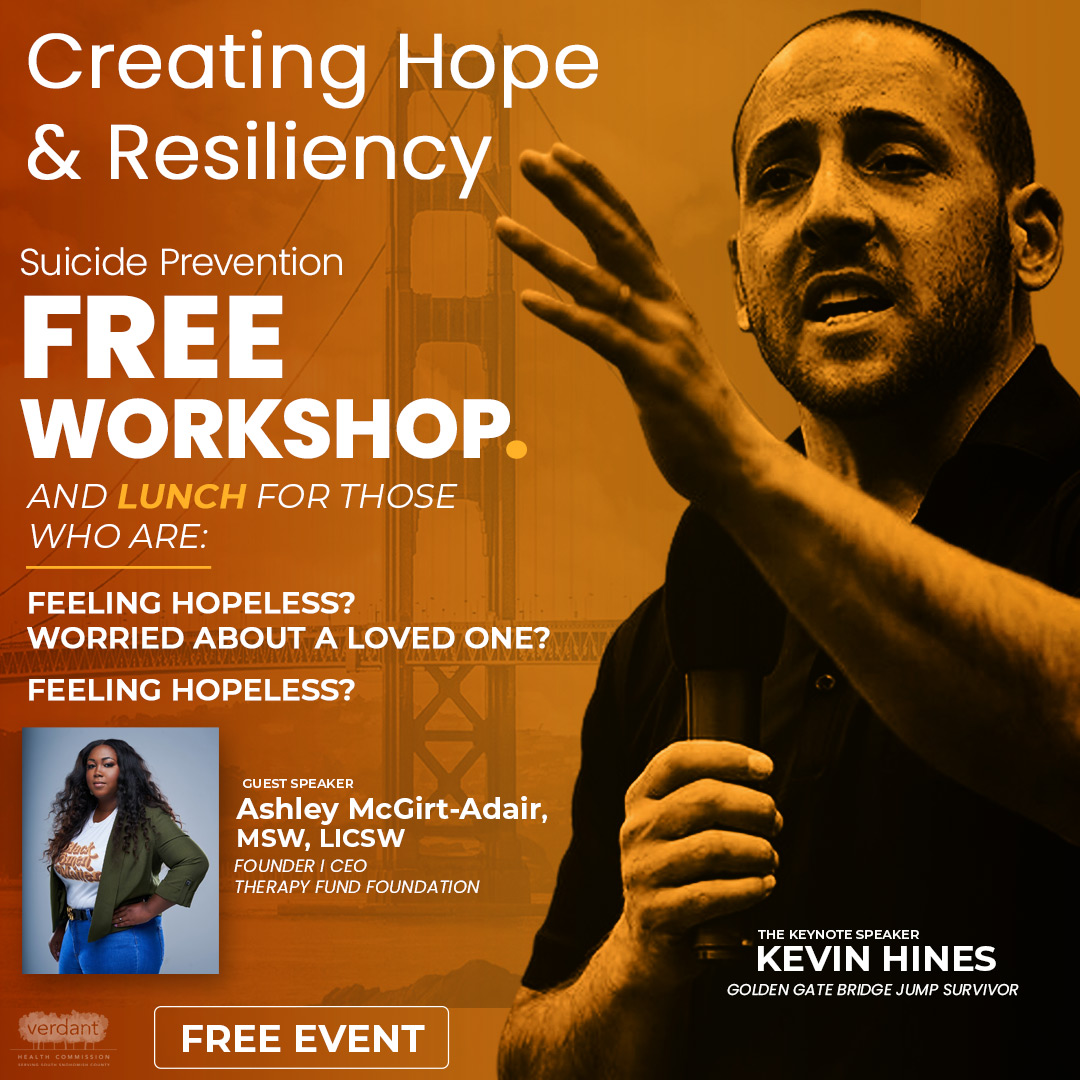 Verdant Hosting FREE Suicide Prevention Workshop Sept 16
Join us for lunch* at the Lynnwood Event Center on Saturday September 16th from 10:00 am to 2:30 pm to learn more about how diverse groups may be more disproportionally impacted by suicide, including youth, Native Americans, older adults, veterans and LGBTQ individuals. Through panel discussions, Q&A, and guest speakers, participants will gain insight into alternatives to suicide and how our actions, no matter how big or small, may provide hope to those who are struggling. 
Our featured speaker is Kevin Hines, Golden Gate Bridge Jump Survivor. In 2000, Kevin attempted to take his life by jumping off the Golden Gate Bridge. Many factors contributed to his miraculous survival including a sea lion that kept him afloat until the Coast Guard arrived. Kevin now travels the world sharing his story of hope, healing, and recovery while teaching people of all ages the art of wellness and the ability to survive pain with true resilience.
Due to the nature of the information provided, it is suggested that children are age 10 and above.
* Lunch will be provided at approximately 12:15 pm. Assorted gourmet sandwiches along with cold beverages will be available. Gluten free, vegan, and vegetarian options available.
REGISTRATION IS REQUIRED – Click the button below 
Register Here