South County Walks: Outdoor community walks summer of 2023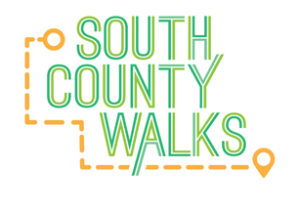 South County Walks is a program in partnership with:
Thank you for your interest in walking in our community! 
The City of Edmonds, City of Lynnwood, City of Mountlake Terrace, Edmonds Waterfront Center, and the Verdant Health Commission are back in the summer of 2023 to coordinate community walks, led by volunteers, for individuals and families. There will be four walks each week for eight weeks throughout the summer, and we hope you will join us.
Walks will typically be 2-3 miles and will take about an hour to complete. South County Walks is family-friendly and open to anyone interested, of all abilities. Once you have completed the one-time registration form online, you can drop in and participate on any walk with no RSVP required. Participate from one or all four sites and you will be entered to win a prize.
When and where are the walks?
The walks will take place from July 10 through August 31, 2023.
Mondays in Lynnwood
Tuesdays in Edmonds
Wednesdays in Mountlake Terrace
Thursdays in Lynnwood
Registration
Each walker must complete the registration form linked below prior to participating in their first walk. Once this step is complete, you may drop in for any walk throughout the program.
What are the prizes?
Stay tuned for updates on the available prizes.