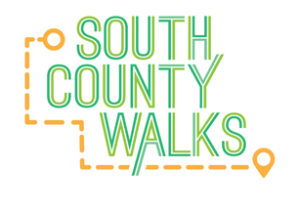 South County Walks is a program created by a partnership with:
Thank you for your interest in walking in our community!
The Center for Healthy Living, City of Edmonds, City of Lynnwood, City of Mountlake Terrace, Edmonds Senior Center, and the Verdant Health Commission are joining together in the summer of 2016 to coordinate community walks, led by volunteers, for individuals and families. There will be 4 walks each week for 10 weeks (that's 40 chances total to get outdoors and walk this summer!), and we hope you will join us. If you participate in 8 or more walks, you are eligible to win great prizes!
Walks will typically be 2-3 miles and will take about an hour to complete. South County Walks is family-friendly and open to anyone interested, of all abilities. This is a drop-in program, with no RSVP or advance registration required, and you can join in at any time.
Read below for more specific details about the walks, and join our Facebook group South County Walks to stay up-to-date! If you have any questions, please email info@verdanthealth.org or call (425) 582-8600.
When and where are the walks?
Download the complete walk calendar here (PDF). The walks will take place from June 21 through August 27, 2016.
Edmonds
Tuesdays at 9:30 a.m. – depart from and return to the Edmonds Senior Center, 220 Railroad Ave, Edmonds, WA 98020

The routes will vary slightly each week, but the walk will always start at end at the senior center with a portion of every walk taking place along the waterfront. Walks will include portions on paved paths or sidewalks and might also include trails, including the Edmonds Marsh Path and Civic Center Playfield.
Lynnwood
Wednesdays at 2:00 p.m. – depart from and return to the Center for Healthy Living, 4100 Alderwood Mall Blvd., Suite 1, Lynnwood, WA 98036

This walk will be along the Interurban Trail each week, heading either north or south along the trail.

Thursdays at 6:00 p.m. – depart from and return to the Lynnwood Recreation Center, 18900 44

th

 W, Lynnwood, WA 98036

Each walk will feature portions of Lynnwood's Mesika Trail and city sidewalks. Lengths will vary and may include 2 loops of the same route.
Mountlake Terrace
Saturdays at 9:30 a.m. – depart from and return to the Mountlake Terrace Recreation Pavilion, 5303 228

th

 SW, Mountlake Terrace, WA 98043
What are the prizes?
There are four great prizes donated by local businesses to help foster your interest in walking!
One free pair of running/walking shoes of your choice, donated by Brooks Outlet Store in Bothell. The winner of this item will get to select the pair of their choosing, of any value. Brooks Outlet Store is located at 22627 Bothell-Everett Hwy Space C in Bothell.
Discovery Passport to Woodland Park Zoo, donated by Edmonds Family Medicine. The Discovery Passport includes free admission for two adults and their children or grandchildren ages 3-18 (ages 0-2 are always free), all the benefits of an Annual Pass, plus more! With exhibits and public spaces totaling 92 acres, there will be plenty of walking during the winners' trip to the zoo throughout the year.
Fitbit, donated by Proliance Surgeons. Every movement matters and small steps can add up! Using this wearable device, you can track activity, exercise, food, weight, and sleep.
Commuter Prize Pack, including a $50 ORCA card, messenger bag, and travel thermos, donated by Community Transit.
Thank you to Brooks Outlet Store, Edmonds Family Medicine, Community Transit, and Proliance Surgeons for donating these prizes!
Rules to Participate in Prize Drawing
Participants can obtain an incentive card at any of the walks hosted as part of South County Walks (see dates and locations listed above). At each walk they participate in, the walk leader can initial and date their card. Once the participant has completed 8 walks, the walk leader will collect the card to return to the Verdant Health Commission staff (located at the Verdant Community Wellness Center, 4710 196

th

 SW, Lynnwood, WA 98036).
Participants can complete more than one incentive card, if additional walks through South County Walks are completed. 8 walks = 1 card; 16 walks = 2 cards; 24 walks = 3 cards; 32 walks = 4 cards; 40 walks = 5 cards.
It is up to each participant to keep track of and obtain walk leaders' initials when they participate. Walk leaders are not responsible for reminding participants. The sign-in sheet for the walks cannot demonstrate participation in lieu of initials on the card.
Participants must complete the back of the card to be eligible to win, providing their name, phone number, and email address. They also must select the one (1) prize they would like to be eligible to win. This ensures the winner of each prize is interested in using the chosen prize.
Completed incentive cards will be collected regularly by the Verdant Health Commission staff members from each of the four walk sites and held at the Verdant Health Commission office.
Drawings will take place during the week of August 29, 2016 at the Verdant Community Wellness Center and winners will be notified by phone or email.
The South County Walks program partners (the Verdant Health Commission, the cities of Edmonds, Lynnwood, and Mountlake Terrace, the Edmonds Senior Center, and Senior Services of Snohomish County) are not responsible for lost, forgotten, or stolen incentive cards.
Incentive cards have no cash value.