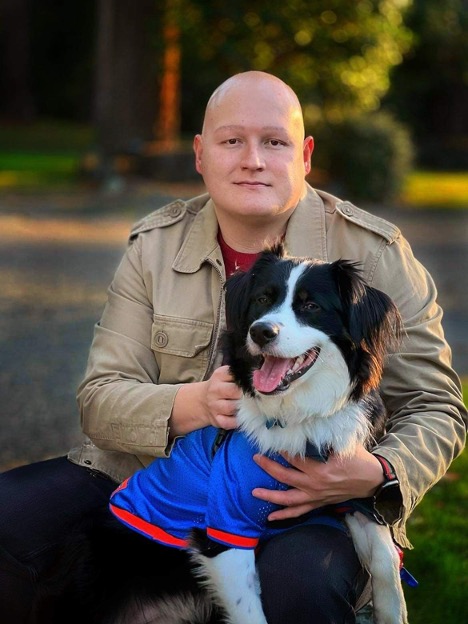 CHART program offers hope, support for clients with complex needs
CHronic-utilizer Alternative Response Team (CHART) is thriving in South Snohomish County under the management of The Extra Step
For individuals with multiple complex needs, hope can be hard to come by especially during a pandemic and the holidays. Many of these individuals have overlapping legal, physical health, mental health, and substance use issues. Enter the CHronic-utilizer Alternative Response Team (CHART), run by The Extra Step in South Snohomish County, and funded by the Verdant Health Commission, and in collaboration with many organizations including the hospital, criminal justice, social service agencies, and emergency response. CHART provides intensive case management to support the needs of their clients, whose circumstances often result in repeated, expensive, and avoidable contact with health care, emergency medical services (EMS), crisis care, legal, and criminal justice systems. The goal of CHART is to decrease overutilization and costs of supporting these individuals by multiple systems.
"When you struggle with substance use or have a mental illness, it's easy to become overwhelmed by other setbacks like housing or legal issues," said Omar Gamez, owner of The Extra Step. "Many people in the community are only an accident or illness away from extreme hardship, and it is so important for us as a society to acknowledge that and provide support and hope to individuals in those situations."
Given the complexity of the needs of these individuals, progress can be slow, take years and success stories like former CHART client Kimmy demonstrate the impact that this program can have on an individual and family. Kimmy struggled with mental health issues and an unhealthy living environment that resulted in her interacting with police, EMS, and the hospital on a regular basis.
"Thanks to the CHART team, they gave me that hope despite the darkness I constantly lived in," said Kimmy. "My life was a constant suicide bomb not successfully getting ignited."
With the help of CHART, Kimmy reconnected with family, left her unhealthy home environment, and has successfully managed her health while returning to college and working on a degree.
"As much of a headache and burden I always felt I was to the community, the CHART team always reminded me that I was not a burden to them," she said.
Now The Extra Step, which began running CHART this fall, is building relationships with new and longer-term clients, who are identified through partner organizations. Not every potential client identified is a good fit, as participation in the program is voluntary, Gamez said.
CHART will not take them on as clients until they are ready to engage and improve their situation, but staff will continue to outreach until they are ready, he said. Once they have agreed to participate, they sign a universal release of information that allows all their service providers to communicate about their care plan.
"The collaboration component is critical," said Nancy Budd, Verdant's Community Social Worker who first led CHART beginning in 2018 and who continues to offer case management services for other vulnerable populations, working closely with Gamez. "Working cooperatively, we reduce barriers to care and have a greater chance of success in serving our clients."
This collaboration can take many forms, but it is always tailored to the client's needs, Gamez said. Examples include coordinating with mental health professionals to ensure clients are attending appointments or educating them on the appropriate use of medications. It might also mean working with law enforcement on pre-arrest diversion programs so clients with mental illness or substance use disorders can access crisis services or treatment.
Gamez and his team, sometimes accompanied by Gamez's dog Kevin, meet their clients wherever they are – in the hospital, jail, or where they live. Understanding who they are and what has taken place in their lives that contributed to their current situation is a foundation of building trust with clients, Gamez said.
"We are here for our clients," Gamez said. "There are no quick fixes, and that is why this model of collaborative care is needed. Together, we can provide hope and identify a path forward."
Learn more about The Extra Step and the CHART program by visiting https://www.theextrastepwa.com/chart.