Grant Applications
The Verdant Health Commission considers applications for funding that are aligned with our mission of improving the health and well-being of our whole community.
In 2021, Verdant is launching a new process for grant funding, with details outlined below. At any time, organizations may reach out to Verdant's Director of Community Impact & Grantmaking Zoe Reese with questions by emailing zoe.reese@verdanthealth.org or calling (425) 582-8572.
All funding opportunities must serve the residents of Verdant's service area, as shown on the map below (click to expand).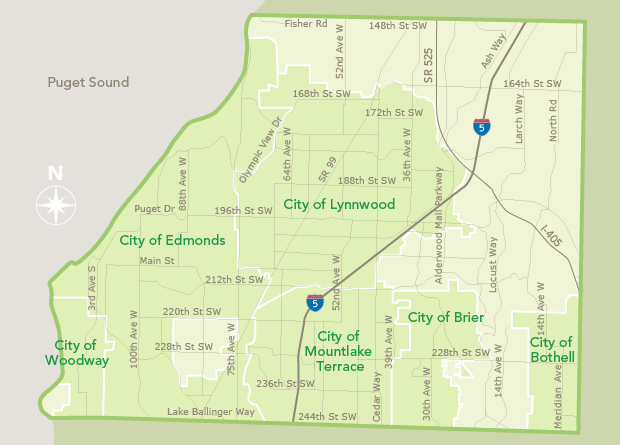 Funding Opportunities:
2021 Emergency COVID-19 Funding — currently accepting — see below for details
2021 Health Program/Project Application — not currently accepting — see below for details
Building Healthy Communities Fund/Capital Application — not currently accepting
2021 Emergency COVID-19 Funding
Verdant will be accepting concept papers on a rolling basis from organizations doing work in response to COVID-19 that are in support of the residents of our service area. This form is the first step to begin a dialogue with Verdant about how organizations can support COVID-related emergency needs. Verdant is interested in requests that address our priority areas and other emerging needs. Requests will be considered as submitted and staff will follow up to discuss.
Download the 2021 COVID-19 Concept Paper (.docx)
2021 Health Program/Project Application for Funding
Verdant will accept applications for health programs/projects during its application window for Quarter 2, May 17-28, 2021. In addition, we hosted a Question & Answer session on Zoom to share details about this funding availability, and the materials from that Q&A session available in the "helpful resources" section below.
During the May funding window, the application process will be open to any community group or organization working to improve the health of our residents using the priority areas established by the Board of Commissioners. For information about Verdant's service area and funding priorities, please review the 2021 Q2 Verdant Application FAQs.
Required materials for Q2 2021:
Helpful resources:
Applications will be accepted during 4 windows in 2021:
February 15-26, 2021
May 17-28, 2021
August 16-27, 2021
November 15-26, 2021
We welcome feedback on the application process and encourage applicants to share with us directly or using this survey so we can continue to refine and improve our process.